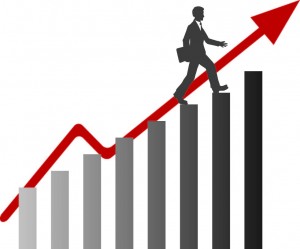 Yes, if you do a fantastic job, you might be noticed by the "right" people. You might be praised and rewarded. You might even be promoted.
It's also possible that years will go by while you are waiting for any of that to happen.
If you want a promotion, if you want greater responsibility, or you want to have your dream job or career, then you need to take charge and stop sitting around waiting.
You know you have the talents, skills and big dreams. It's time to market yourself in the most powerful and effective ways that will propel your career to greater heights.
There are many self-marketing strategies, but one technique that's frequently overlooked is what I call "involvement." This is no tricky piece of jargon; it means exactly what you might think …
Get involved, strategically, with specific goals in mind.
The kind of involvement I'm referring to will grow your leadership skills and put you in front of others who might be able to open the right doors.
Here are three places that offer great opportunities for involvement and networking/getting noticed:
Your company. Why not volunteer for projects that you wouldn't normally be assigned? Or, get involved with the company's pet charities or causes? Why not join the company golf or softball team? It will give you opportunities to make a great impression on people throughout the company, maybe even your CEO!
Professional associations. Get involved with any local chapters of national organizations in your career or industry (think Women In Communication, Association for Talent Development, Institute of Management Accountants, etc.) -- to be on a committee or even the board. Network assertively and take full advantage of what these organizations have to offer.
Community and non-profit organizations. Many professionals do volunteer work for causes they believe in. Here you will meet other professionals with your same interests and values, and build relationships in a much more casual (and less stressful) way than at regular business networking functions.
Find places to step up, be seen and heard, get involved – even if, and especially if, it's out of your comfort zone.
That's the kind of involvement that helps you to rapidly grow your personal marketing and leadership skills.
Remember, leaders are active, not passive. Leaders are not just active, they are proactive. They do not just join for joining's sake, they actively look for places to share their skills and expertise, places where they can make a difference.
Leaders are willing to toot their own horns when necessary, recognizing that it's not false pride, arrogance, or bragging, but owning the truth of who they are and what they know.
This kind of confidence is very attractive to others, and it can be learned and practiced to perfection!
Set a proactive course toward getting what you want -- one that includes learning to market your own personal brand, getting involved, and stepping into leadership roles.
What are some of the ways you use involvement to further your career goals? I'd love to hear and share your ideas.