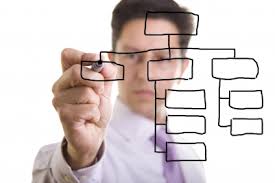 As a distinct career, project management has only been around for the past couple of decades. And yet, Aristotle managed to define the work of a project manager beautifully more than two thousand years ago: "First, have a definite, clear practical ideal: a goal, an objective. Second, have the necessary means to achieve your ends: wisdom, money, materials, and methods. Third, adjust all your means to that end."
Project management is a highly complex and detailed job. It requires a combination of hard and soft skills.
Of course, it requires organized thinking, the ability to see the big picture — plus keep track of the details —and the ability to wear many hats and juggle many different things at once.
But there is one thing that I believe is the key to successful project management, and it's something you might not have thought of: expert communication skills.
It's not just about being articulate. You must also be able to build solid, trusting relationships, manage various different stakeholder expectations, motivate and keep your team on track, negotiate conflicts, contracts, and agreements, and so much more. All these things will be next to impossible without good communication skills.
There's no doubt about it. Technical knowledge helps you understand the issues. But project success is achieved by effective communications.
After all the planning around a project has occurred, it's then time to manage it (do the work) -- bringing it to a successful conclusion.
Here are five tips to ensure successful project execution:
Get useful performance information
Monitor and control activities
Take corrective action
Communicate (provide useful information)
Manage stakeholder expectations
As a bonus, here is a 4-step process to manage expectations:
Help the client see the big picture by clarifying their goals and priorities (look for … the need behind the need.)
Be open to suggestions from the client.
Use your authority card sparingly and prudently.
Establish and maintain rapport by empathizing.
If you are a project manager, or you have those types of responsibilities without the formal title, we'd love to hear your questions or comments. What are the main issues you have with the successful execution of a large project? What stumbling blocks come up that you don't quite know how to handle?