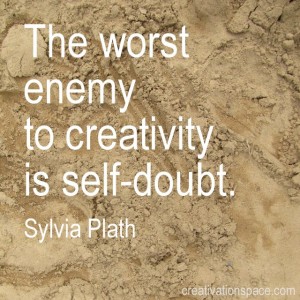 There's a fascinating interview with Lois Frankel online at ForbesWoman, and I'd like to urge everyone to read it. The article is entitled Revisiting The Nice Girl Syndrome A Decade Later. For those of you who don't know, Lois Frankel is the author of the 2004 bestseller, Nice Girls Don't Get the Corner Office.
The book deals with the ways that women's desire to be nice, to be liked, to be popular, and to fit in, are sabotaging their career aspirations. It explores the way our cultural upbringing contributes to or causes these issues.
Frankel was dumbfounded to realize that a whole new generation of women were making the same mistakes she'd hoped to alleviate with her first book, and that their mothers were still raising them to a double standard -- the very same double standard that now inhibits them in the workplace. She mentioned speaking to women at a college conference, women in their early 20s, and asking them what messages they were raised with that their brothers didn't get.
"And they said all the things that I heard 40-year-old women saying 10 years ago: 'Be nice, be kind, be careful. You'll always have to look nice. You can't be as smart as a boy.'"
When asked whether the double standard in the workplace was changing at all, Frankel mentioned a study comparing men and women who negotiate -- to win: "... the men who negotiate to win are seen as hard drivers, successful negotiators, aggressive -- all kinds of words that are really very positive -- to apply to a man. But they see the woman as greedy. Or unrealistic, or a number of other things. So women really are between a rock and a hard place. Because the fact is, we do have different rules in the workplace for men and women."
My question is not so much how can we change society, because that is a long, slow process, but how can a woman successfully navigate this terrain -- as it now stands -- and still attain career success?
Women can learn to put themselves forward in a way that is assertive, but not aggressive. They can learn to compete fairly, perhaps even nicely, but strongly, without backing down. We may need to work twice as hard to walk the fine line needed to be successful women in business -- but we can choose to propel ourselves forward.
As a female business owner for more than 30 years, whose clientele is primarily from the corporate world, I know it can be done. I still believe in the unlimited potential for women in the workplace. That's why I wrote Career MAGIC: A Woman's Guide to Reward and Recognition.
Don't be afraid to take risks -- that's the biggest message I can share with career-oriented women.
In my one-on-one coaching sessions and during presentations to corporate women's initiatives, I tell audiences when risk-taking, to ask themselves two questions: "What's the worst that can happen?" and "Then what?" In other words, play out all the scenarios and be ready for them all. Because you'll always regret the risks not taken.
Were you given limiting messages growing up? Do you find them hampering you now as adults, attempting to make your way to that corner office? If so, fight to ignore that misguided inner voice. You'll be pleasantly surprised with the results.
I'd love to open a dialogue and hear your comments and your roadblocks.